Wooda sunglasses
Why us?
We take care of every detail to provide maximum satisfaction, delivering a unique and unparalleled product with unsurpassed quality.
Watch out
Wood prevents allergies and reactions that are often caused by other synthetic materials.

Confort
Very light and airy. Their low weight makes them very comfortable and avoids all kinds of discomfort.

Unique
Handmade. This results in a unique and unrepeatable final product.

Eco-Friendly
Environmentally sustainable woods, as they have the lowest possible environmental cost.

Resistant
High quality woods that guarantee a greater resistance to shocks and falls.
The concept behind the brand
Quality product with a high degree of manual manufacturing and very careful details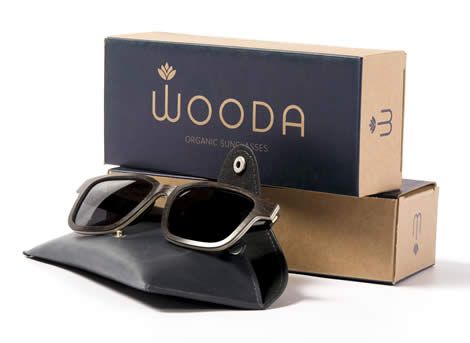 Wooda Sunglasses offers our customers a high degree of quality in manual manufacturing with very careful details in every millimeter.
We bet on wooden sunglasses and wooden watches where different woods like bamboo, zebrano, ebony and walnut take on color, meaning and style.

Wooda this year presents its collection for 2021 with about 50 different models, where their creators have combined organic materials with colors and current designs, which we are sure will not leave you indifferent.
Ibiza is not just an island, it is a state of mind, a collection of sensations.
A constant communion with nature… The murmur of the waves in its coves, the color of the bougainvilleas, the fragrance of the junipers in the heat of the summer, the soft dance of the Posidonia at the bottom of its turquoise waters, and of course… its light, that Mediterranean light that caresses the island at every moment, from dawn to our magical sunsets.
Nothing better to enjoy that light, that sun, than our wooden sunglasses. Born in our island, by and for its light.
Connect with us
We are waiting for you with fresh news on our social networks. Follow us on the track